Archiving, anti-spam and
encryption in a single solution
E-mail archiving
Virus protection and anti-spam
Encryption
The functions at a glance
Complete solution for e-mail archiving, anti-spam, virus protection and encryption
Meets all legal mandates (e.g. GDPR & GoBD)
Modular needs-based installation always possible
Relieves mail server, storage and network
Improved e-mail management and more centralized corporate knowledge
Optimized backup and recovery
Retrocative e-mail archiving
Three-in-one simplicity – REDDOXX Suite
Get 3 of our products in one package
MailDepot
E-mail archiving
E-mail archiving in compliance with applicable law
Revision-proof storage of all e-mails
Simplest possible usability
Long-term archiving
Compliance product
Integrated virus protection
SpamFinder
Spam and virus protection
Integrated virus protection
Integration into Microsoft® Outlook
Web browser & smartphone access
Compatible with all e-mail servers
SMTP- and POP3-capable
100% spam free thanks to patented CISS process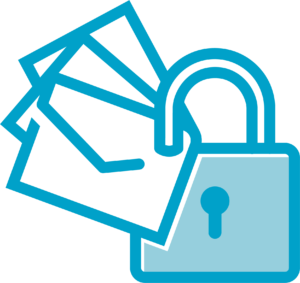 MailSealer
E-mail encryption and digital signature
Signature & e-mail encryption gateway
REDDOXX-Passphrase (MailSealer Light)
Central policy, can be flexibly defined
Integrated virus protection
Supports established encryption standards
New switch bonus program: Save up to 36 % if you switch now!
Right now it is even more rewarding to switch your e-mail archiving, spam protection and e-mail encryption to REDDOXX. Our switch bonus promotion rewards those who switch with two additional years of free use of our software subscription.
Simply switch from your current archiving, anti-spam or e-mail encryption system to REDDOXX MailDepot, Spamfinder or MailSealer and acquire a one-year subscription license. We will add two full complimentary years of updates and upgrades, which will yield savings of 36 percent compared to our regular list prices! Seize your three-year-package at these very special terms today!
Also available: Switch bonus for virtual appliances
This special promotion is currently available at all REDDOXX specialty retail partners (Are you looking for a REDDOXX partner? We will be glad to assist you). We will grant the switch bonus, which applies to all unlimited licenses, when you purchase virtual solutions.
You will not only save money thanks to the switch bonus – you will also receive an established solution from REDDOXX with a proven track record that is based on the stipulations imposed by applicable and has already been successfully used by more than 2,600 users in Germany.
*Terms and Conditions for the Switch Bonus
User has to purchase a one-year-subscription to get two complimentary years as an add-on
The special promotion applies to virtual appliances
Products must be exclusively purchased through specialty retailers
The switch bonus promotion applies only to unlimited licenses
For MailDepot, Spamfinder and MailSealer**
The respective destruction declaration has to be completed
No further discounts will be granted
These terms also apply to non-profit pricing
**The calculator will be rendered ineffective; combination Spamfinder/MailDepot available from REDDOXX upon request, the UEI (Universal E-Mail Importer) will still be delivered free of charge if you order Maildepot.
Reach out now and seize the opportunity!
Our sales team will of course be glad to assist you with further details and information:
Simply send an e-mail inquiry to sales@reddoxx.com or call us at: +49 (0) 7021 92846-0.
Enough said. Go ahead and test REDDOXX first hand!
Spend just a few minutes to experience the look & feel of the user interface and test the choice of functions. As soon as you have completed the brief registration process, you will receive your access data and will be able to use the system right away.